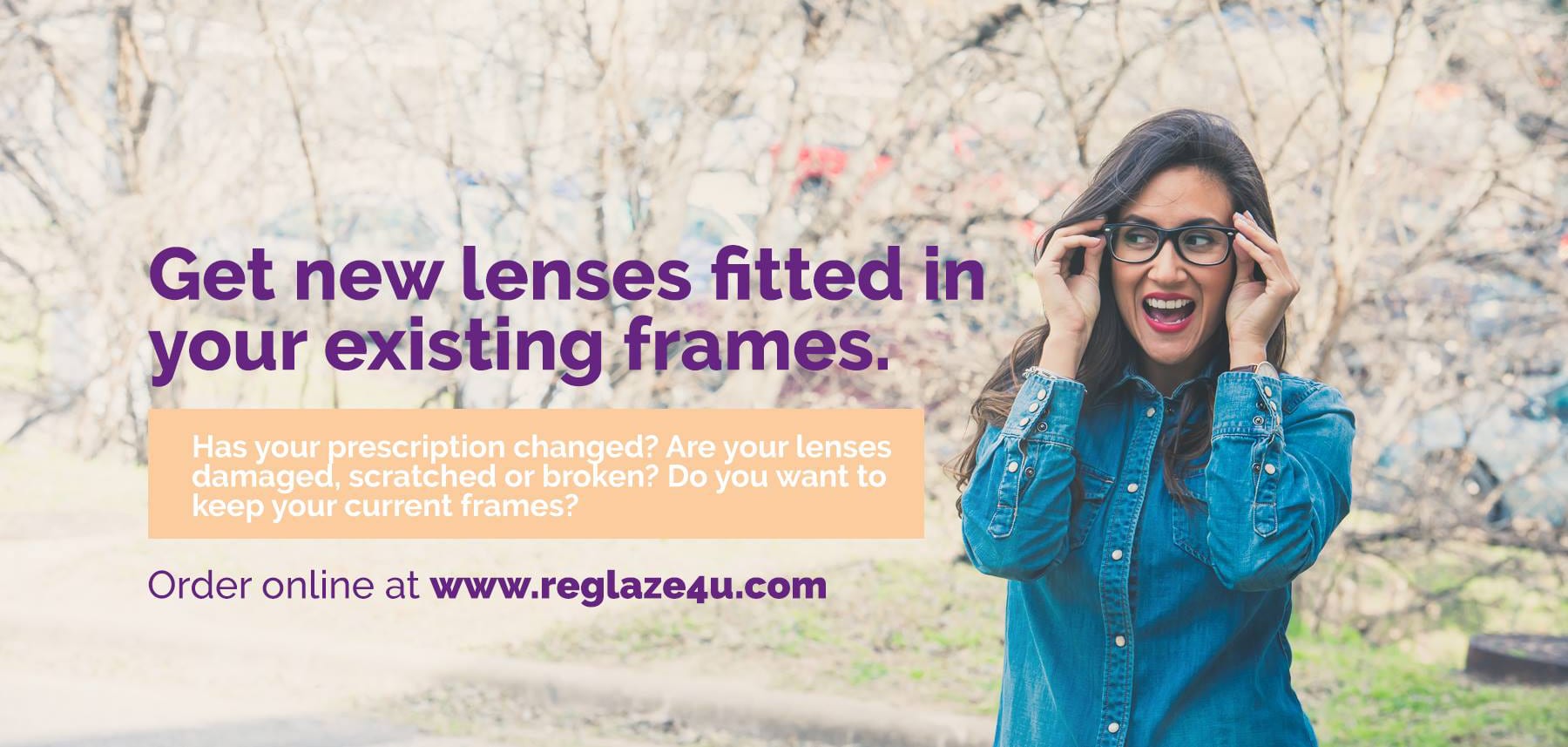 Has your prescription changed? Lenses damaged, scratched or broken? Bought frames online but now need your lenses fitting?
Reglaze your current glasses by getting new lenses fitted in your frame. It's quick and easy with a fast 5 to 10 day turnaround in most cases.
Servicing the optical industry for over 20 years, we have acquired a faultless reputation for our service and workmanship.
We are able to produce from the most easy to the most complex prescriptions through a combination of our highly skilled technicians and our investment in the latest optical machinery and equipment.
All of our lenses, coatings and treatments benefit from top quality materials and production.
Address:
Optics House
1 Berkeley Street
Ashton-under-Lyne
Lancashire
OL6 7DT
Tel: 0116 367 6015
Email: info@reglaze4u.com
Website: www.reglaze4u.com
Facebook: Click here
Twitter: Click here